MDA Consulting S.E.A. CO., Ltd
Industry and Activities
Business Consultancy/Services
Contact Information
Address:
Suite 504 Tonson Building 50 Soi Tonson Ploenchit Road Bangkok 10330
Phone Number:
+662 6522447 - 8
Products and Services
MDA Consulting S.E.A. Co. Ltd operates in the consultancy business offering a full range of services, namely distributors and supplier selection and match, partners search, market research, company and JV establishment, Board of Investment privileges strategy and Licenses achievement, investment consultation, company acquisitions and all relevant matters in the area of international investments, particularly between Thai and Italian and European firms.
EABC Representative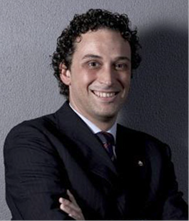 Name:
Luca Vianelli
Position:
Managing Director
Contact information for member only.
Company Profile
The Company has been established in 2005 by MDA Associates Italy together with a local partner and it is active in the consultancy business. MDA Associates has headquarter in Milan and for more than 30 years has been in the business of consulting investment and financial planning providing business guidelines to local and international investors in the European market. MDA Consulting S.E.A. Co. Ltd has been established with aim to be the A.S.E.A.N. partner for the Italian and European Companies willing to expand their operations in the Far East. MDA Consulting S.E.A. Co. Ltd is also a reference point for Thai Companies ready to export their services and products to Italy and Europe.